U16 DIV 1
Royal Gaels  4-12
Walterstown  2-15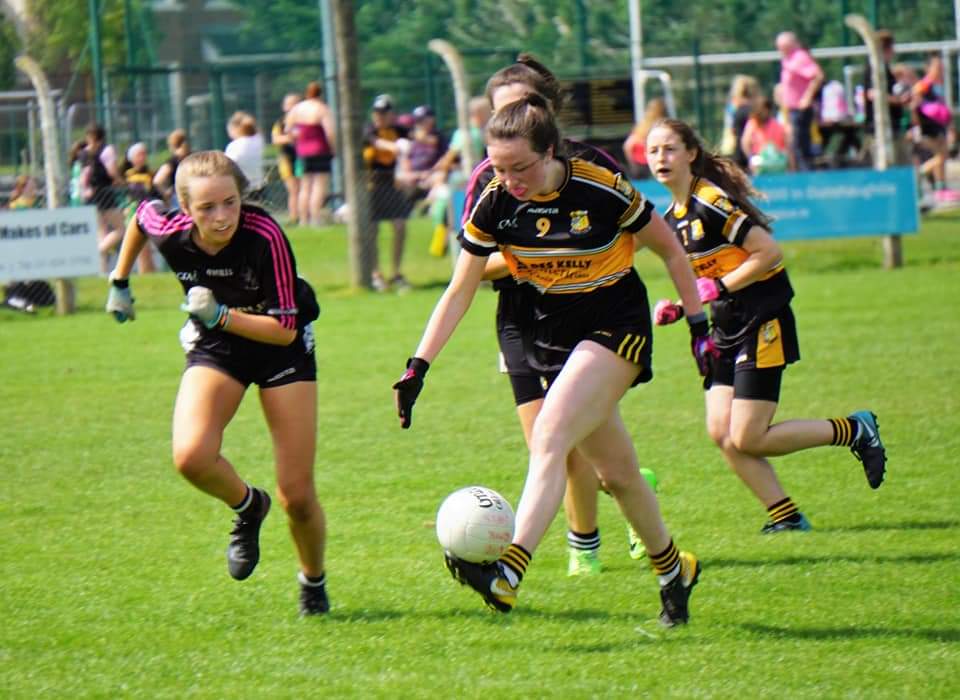 Our U16 girls held on to take a well deserved victory over a dogged Walterstown side on a very warm sunny afternoon in Dunshaughlin on Saturday. The home side were 3 points up at the half and managed to keep that scoreline at the final whistle.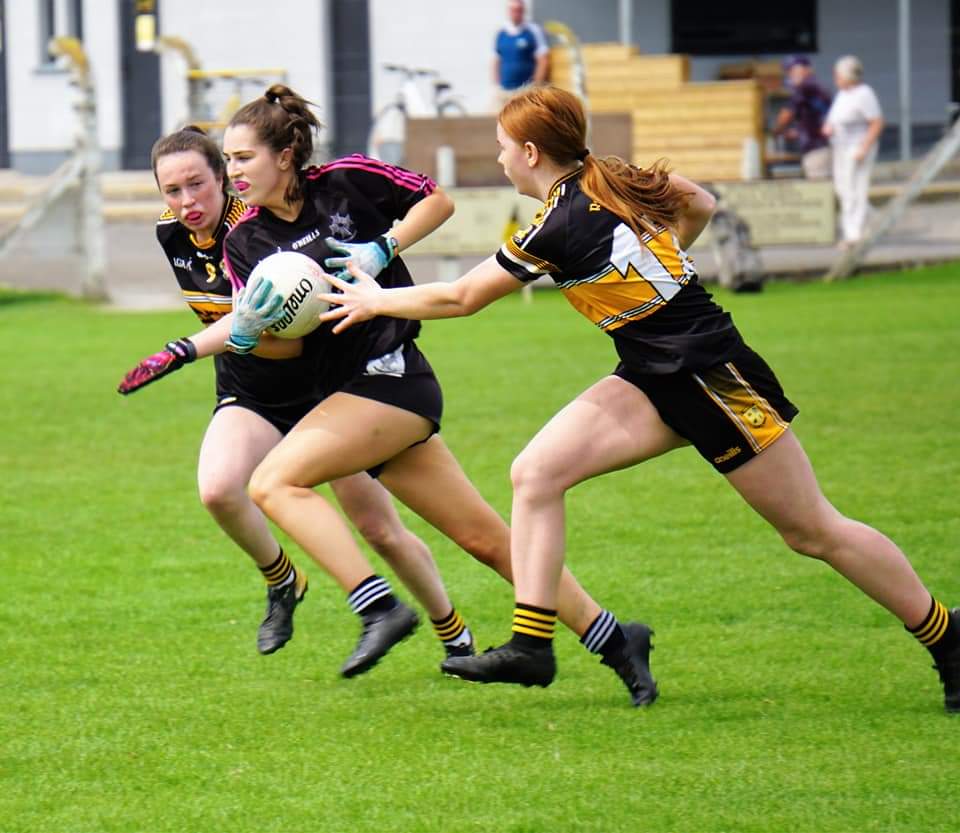 Royal Gaels started the game impressively with goal chances saved by the Walterstown keeper from Sarah Maher and Elena Kennedy. A well worked 45 that the girls worked on at training eventually opened the scoring with Chloe McLoughlin hitting the back of the net. This put the gaels in cruise control and they riffled home some very well worked points from open play and Niamh Mcentee's on the spot free kicks with the visitors only replying with a couple of points thanks to some fine saves from Ella Dunne guarding the Rg net. Another goal from Chloe McLoughlin would have damped any side but not the visitors, their dogged determination set in, down 2-07 to 0-03 they settled into the game and put away a goal and and some well worked points that could have lead to more goals but for some super defending from Grace Mulvaney and Cathy Quinn. At the half Walterstown had clawed back to just leave a goal between the sides 2-08 to 1-08.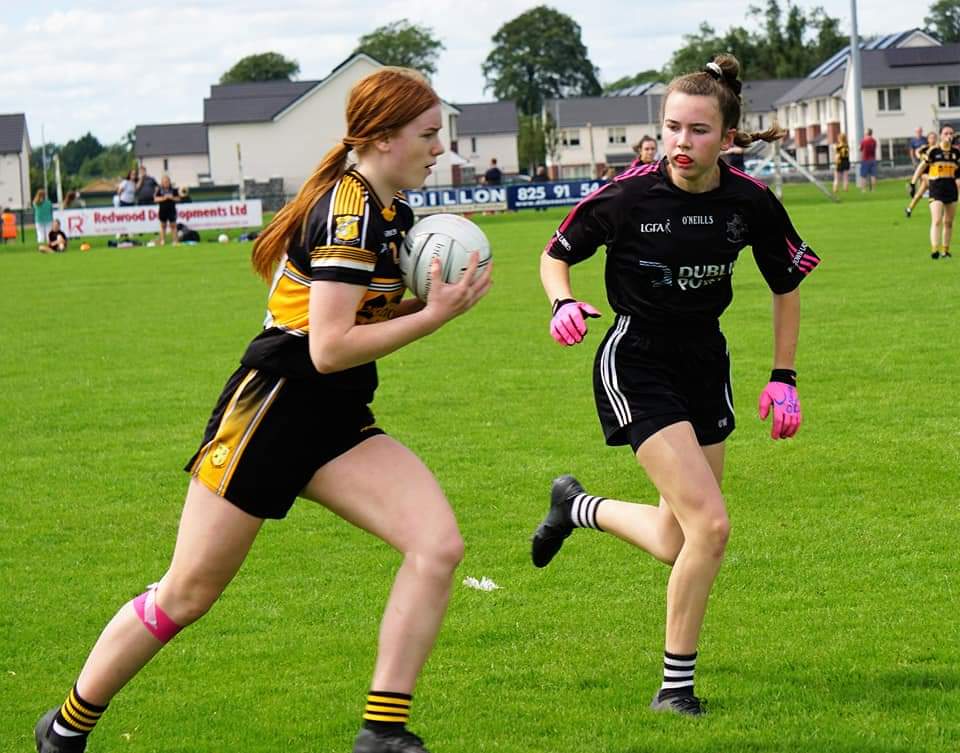 This was turning out to be a thrilling game and it didn't disappoint in the second half.
Again just like the first half Royal Gaels started brilliantly with our mid players Molly O'Connor, Abby McHugh, Lauren Brophy and Leah Sheridan on fire Running and supplying our forward line with some support passes that they tucked away over and under the bar. Goal of the match came from a fantastic pass from Elena Kennedy out on the end line across the Walterstown goal over the keeper which Aisling Griffin slapped into the back of the net. But again the Walterstown never say die attitude pushed our defensive team again with Rachel Fraher, Cathy Quinn and Grace Mulvaney working well together. A great team effort by all the girls to come out victorious on a scoreline of 4-12 to 2-15. Well done all.👏👏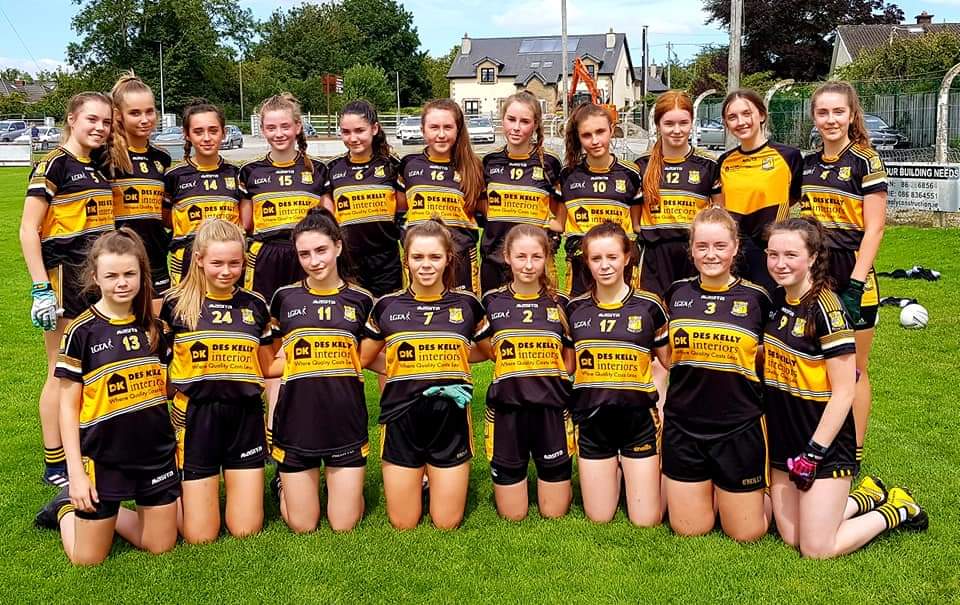 Royal Gaels Team
Ella Dunne, Grace Mulvaney, Cathy Quinn, Rachel Fraher, Abbie Blake, Abby McHugh, Emily Manek(0-01), Molly O'Connor(0-02), Lauren Brophy, Sarah Maher, Niamh McEntee(0-05), Leah Sheridan, Aisling Griffin(1-0), Chloe McLoughlin(2-00), Elena Kennedy (1-04), Emma keena, Cara Brophy and Abbie Roche.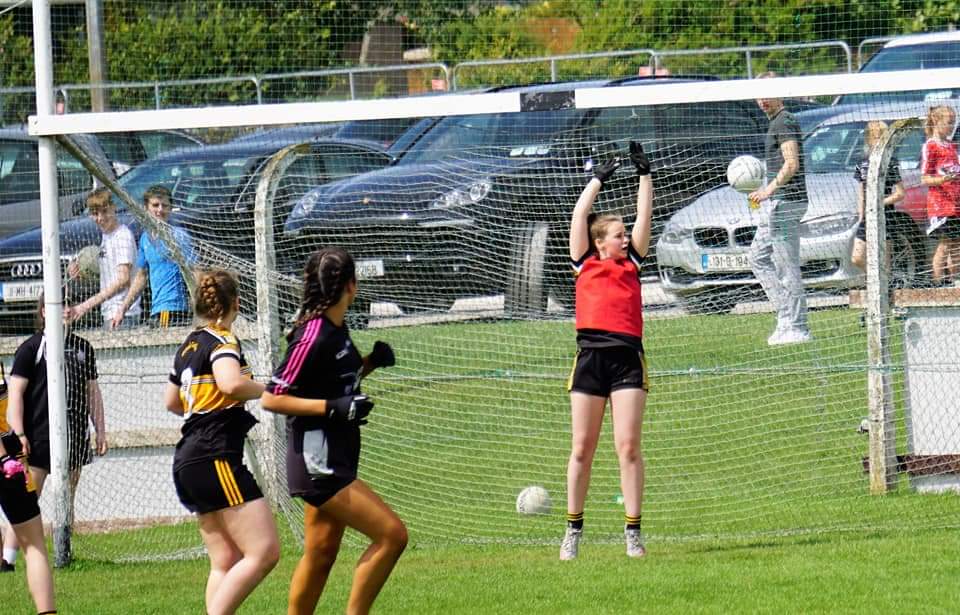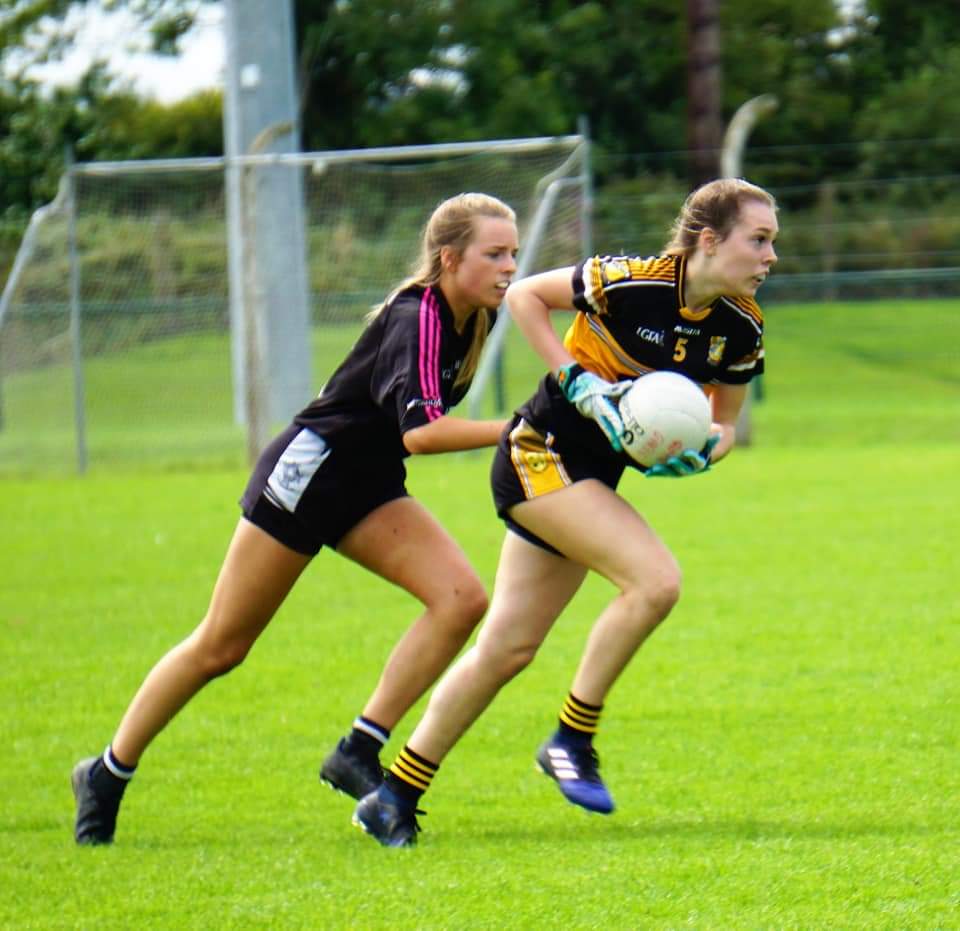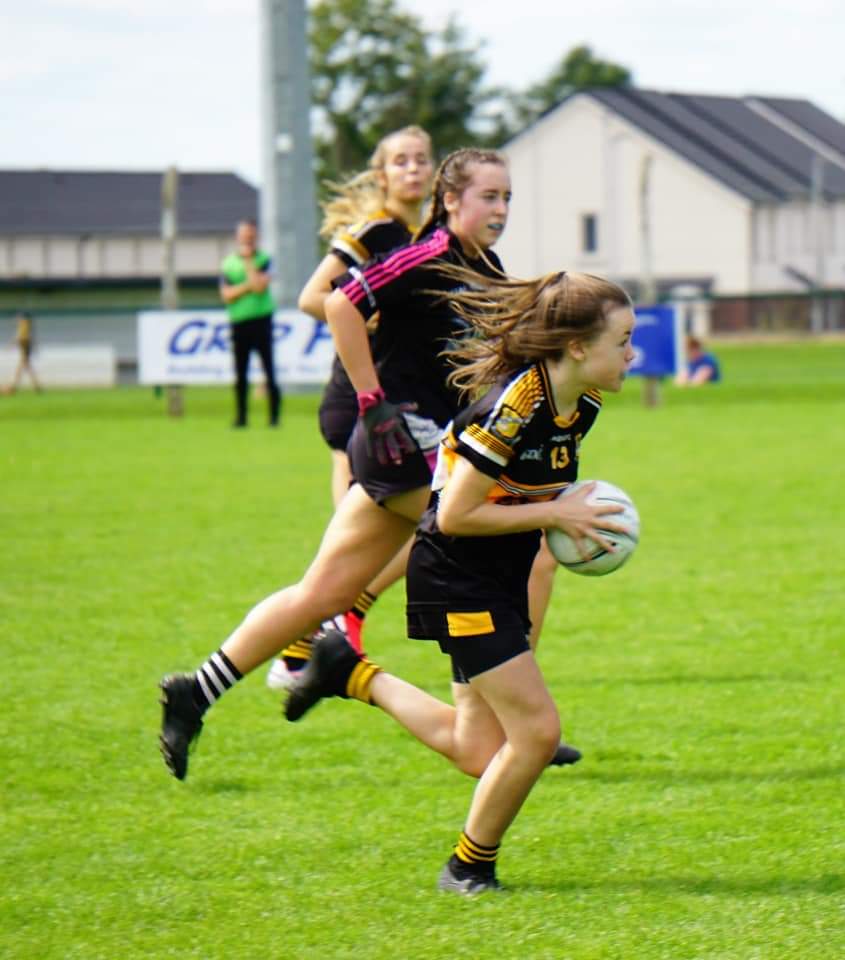 By dunshaughlinsecretarybng
Sun 9th Aug