Senior Championship semi final Dunshaughlin Royal Gaels v Seneschalstown
24th September 2022
Kilbride: 5pm
Full time score
Dunshaughlin Royal Gaels 3-11
Seneschalstown 1-08
Tensions were high as the Royal Gaels' highly-anticipated semi-final kicked off in Kilbride against Seneschalstown last Saturday. Royal Gaels started strong with Tina Troy slapping the ball down to Petra Reilly to win the throw up. This was soon followed by a well-taken point by Meadhbh Byrne, assisted by Niamh Gallogly and Laura Murray. Shortly after, Meadhbh Byrne won a free and sent the ball to Niamh O'Sullivan who skilfully placed it into the top left corner of the goal. Sadhbh O'Muiri, Laura Quinn and Sonia Leonard's fearless defence turned over the ball, great link up play between Reilly, Niamhy G, Elena Kennedy, Tina and O'Sullivan, resulted in a free which unfortunately dropped short and was quickly followed by Senchalstown's first point. Next, jet setter, Ava O'Brien turned over the ball, which led to Ciara Gorman's first score with the assistance of Laura Murray. Soon after, both Niamho and Laura M slotted admirable points over the bar, leaving the score 1-04 to 0-01 to Royal Gaels.
Karla Kealy, a player that can't be missed on the pitch (and not just because of her impeccable tan), impressively turned over the ball in the backs and paced forward. NiamhyG pinged a pass to Ella Moyles who was fouled resulting in a successful free by Gorman.
Despite Seneschalstown's best efforts, Murray and O'Sullivan put on an impressive display, with Murray winning the kick-out and driving the ball across to Niamho, who blasted the ball into the back of the net, leaving the score at 2-06 to 0-02 going into half-time.
As the Gaels pointed out at half time, 30 minutes were gone but it was a new 30 minutes, with all to play for. Troy remained tough in the centre, winning the throw-in and drawing a free. Disco-diva, Petra Reilly turned over the ball and sent it out to Murray on the left-wing, who linked up with Niamh O'S, O'Sullivan sent it across the pitch to Elena Kennedy, who was unlucky to hit the cross bar. This was soon followed by a free, which was slotted over the bar by Gorman. Laura Murray clearly had her Weetabix this morning as she skilfully struck the ball over the bar from the left corner. This was soon followed by the disco-diva's partner in crime – Byrnesy, successfully winning the kick-out and zipping the ball across to Murray, who set Niamh O'Sullivan up for her third goal of the night. It was a hat trick for O'Sullivan, which she managed to slip into every conversation at the Arch that night. This left the score line at 3-06 to 0-02. Michelle O'Hare proved calm and collected in goals, clearing any ball that came her way. Seneschalstown remained determined, scoring a goal and 5 points consecutively, as the Gaels temporarily took their foot off the gas. This came to an end, when Tina blasted the ball across the bar and was quickly followed by a point from Niamho, assisted by Petra Reilly. With the a Gaels leading by 3-10 to 1-08, Niamh O'Sullivan, who was on top form all game secured a final point for the Black and Ambers, with a Seneschalstown player yellow carded in the final minutes, the game ended 3-11 to 1-8. Dunshaughlin Royal Gaels head into their first Senior Championship Final against Dunboyne on Saturday 8th October, time and venue to be confirmed.
There was no better way to end the night then to head to Dunshaughlin's very own Harvest Festival.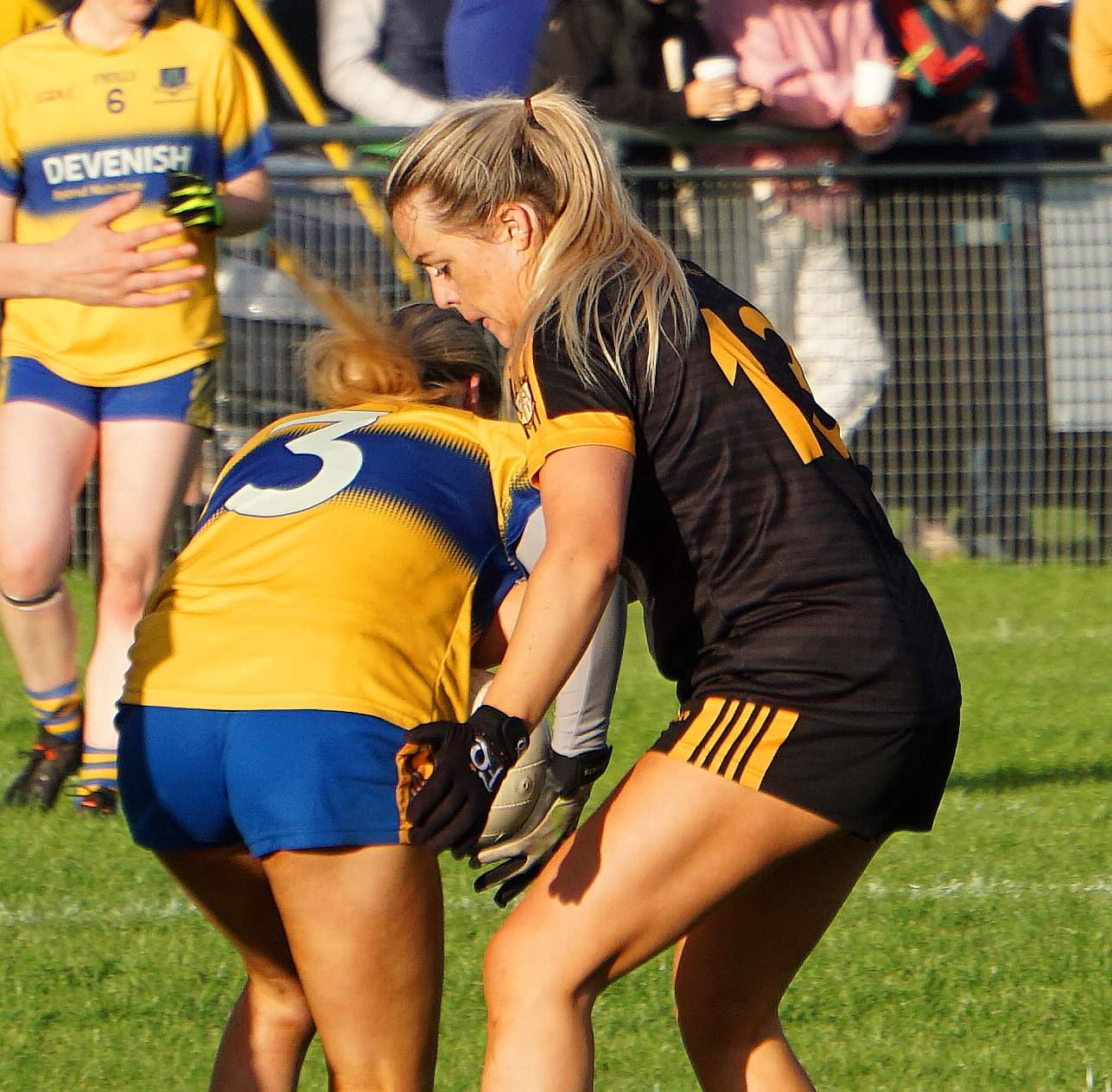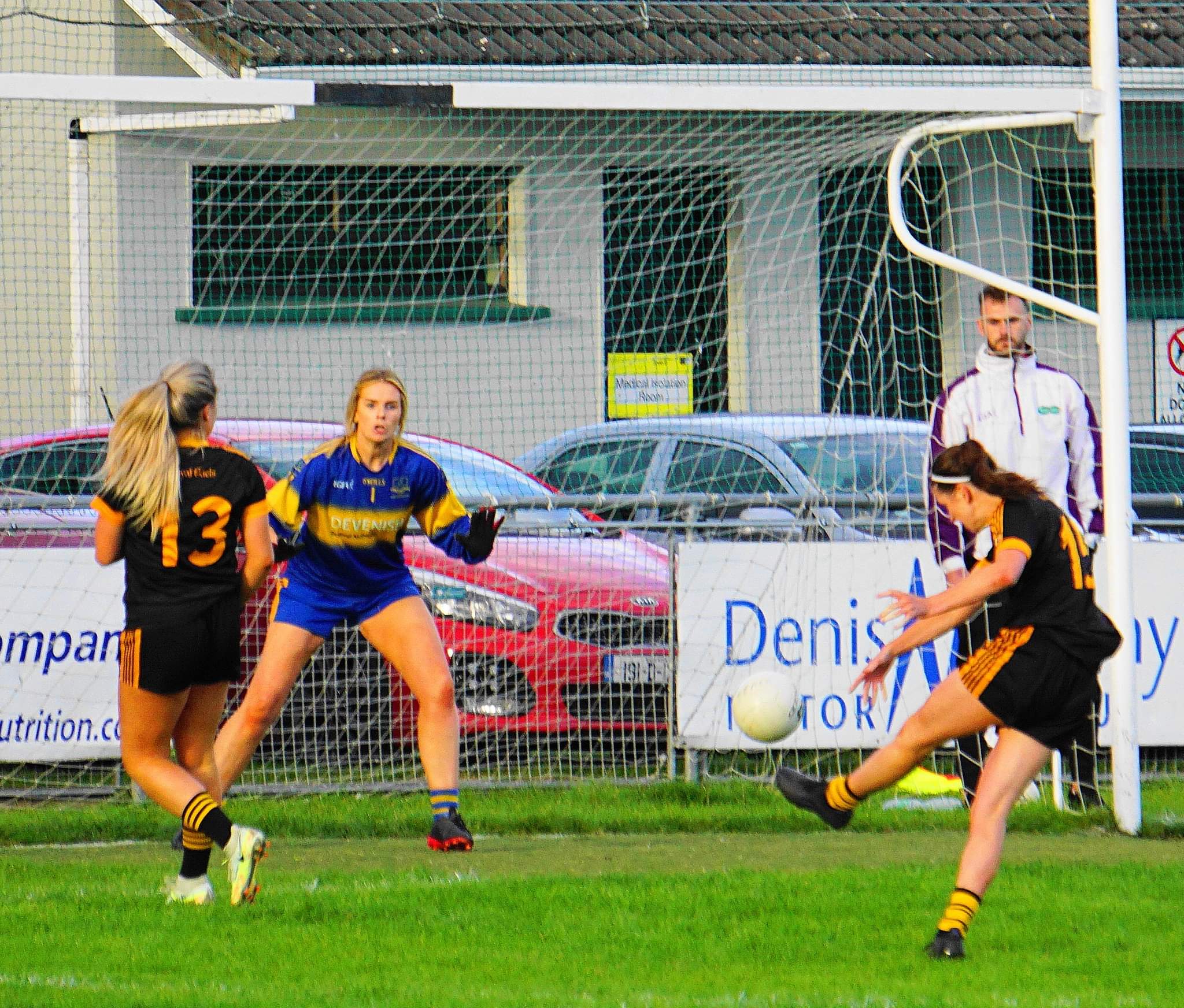 By dunshaughlinsecretarybng
Mon 26th Sep