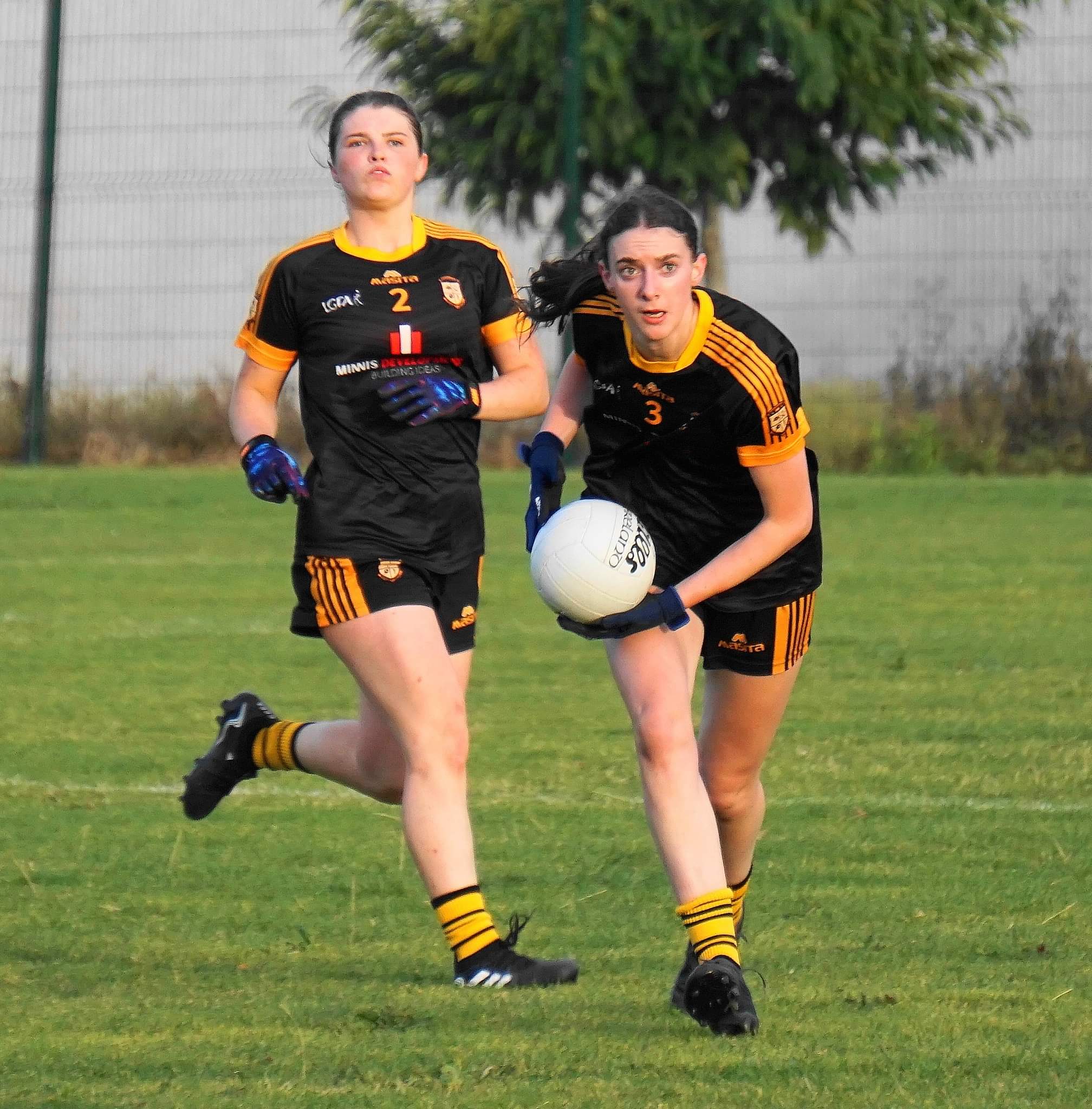 KEPAK Senior Championship Round 2 – Match Report
Dunshaughlin Royal Gaels 1-08 V Simonstown 2-04
24th August 2022
Conditions for a championship match couldn't have been better, as Dunshaughlin Royal Gaels suited up on home turf. Simonstown started strong, winning the throw in and securing the first point of the match. The Gaels replied with a 3-Niamh-combo, as Niamh O'Sullivan and Niamh McEntee linked up with Niamh Gallogly, who sent the ball soaring across the bar, settling the nerves. Despite, the Royal Gaels half-back line of Laura Quinn, Sadhbh O'Muiri and Niamhy G exhibiting composure and class, Simonstown acquired three more points. There aren't enough fingers to count the turn-overs by Sonia Leonard and Ava O'Brien who were both impressive and fearless on the pitch. Ella Moyles and Tina Troy responded by adding their names to the score board and with the home side still trailing 0-3 to 0-4, local celebrity, Niamh O'Sullivan had hands like glue as she caught an impeccable high ball from wing-forward Laura Murray to add her name to the scoreboard. Despite a strong, collective Royal Gaels defence and some commendable tracking back by Murray, Simonstown broke down the Dunshaughlin defence, slotting in a goal. Even with Gorman recording a final point of the half, Simonstown lead 1-04 to 0-05 going into half time.

Some words were clearly had with the Dunshaughlin ladies at half time and perhaps talks of banning them from the Arch if they didn't get fired up and fight-back spurred them on. Meadhbh Byrne and Petra Reilly linked up with Niamh Mc who blasted the ball into the back of the net in the first minute of the second half. Despite some tattered and taped-up boots, Gorman struck two effortless points over the bar. This was followed by a merited point by Petra Reilly who worked tirelessly around the middle of the pitch. A mid-match stoppage for injury and some unsuccessful back and forth play rattled the Royals. With only four points separating the teams in the dying minutes, a resilient Simonstown blasted the ball into the back of the net from a close in free in the final, nail-biting minute of the game. Royal Gaels, always keeping everyone on their toes, had already done enough to secure the win by the final whistle, with the final score being 1-08 to 2-04. The Gaels hope to continue their Championship winning streak as they face Donaghmore Ashbourne in Dunshaughlin on Saturday 10th September at 8pm.
We would like to wish Simonstown's Kelsey Nesbitt a speedy recovery.
Team: Michelle O'Hare, Sonia Leonard, Ava O'Brien, Karla Kealy, Sadhbh O'Muiri, Laura Quinn, Niamh Gallogly, Ella Moyles, Petra Reilly, Laura Murray, Kristina Troy, Meadhbh Byrne, Niamh O'Sullivan, Niamh McEntee, Ciara Gorman. Subs: Elena Kennedy for McEntee & Caitlin O'Neill for Karla Kealy.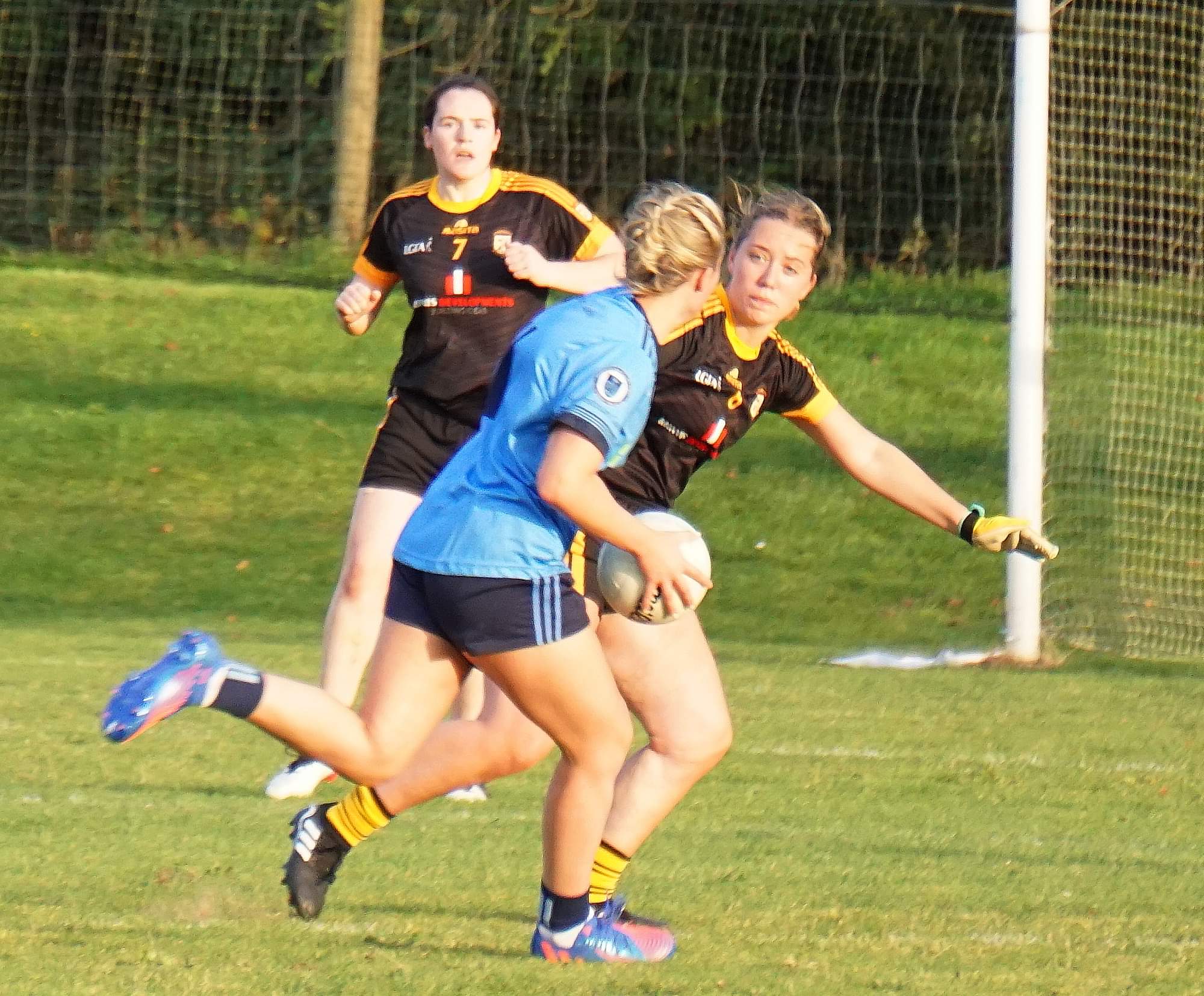 By dunshaughlinsecretarybng
Thu 25th Aug