Your Club Membership can be paid online here by Credit or Debit Card.
The available membership plans are listed and you can pay your membership by clicking on the Pay Membership button below, before hand
☆ IMPORTANT ☆
Please follow the step by step instructions in our Club Registration Guide for Foireann by clicking image below while going through the registration process thank you.
"PARISH RULES APPLY"
"The GAA operates on a parish basis and you must live in the parish of Dunshaughlin-Culmullen as shown below to become a member of Dunshaughlin & Royal Gaels."
See Parish Map below for list of the 43 Townlands of Dunshaughlin Parish.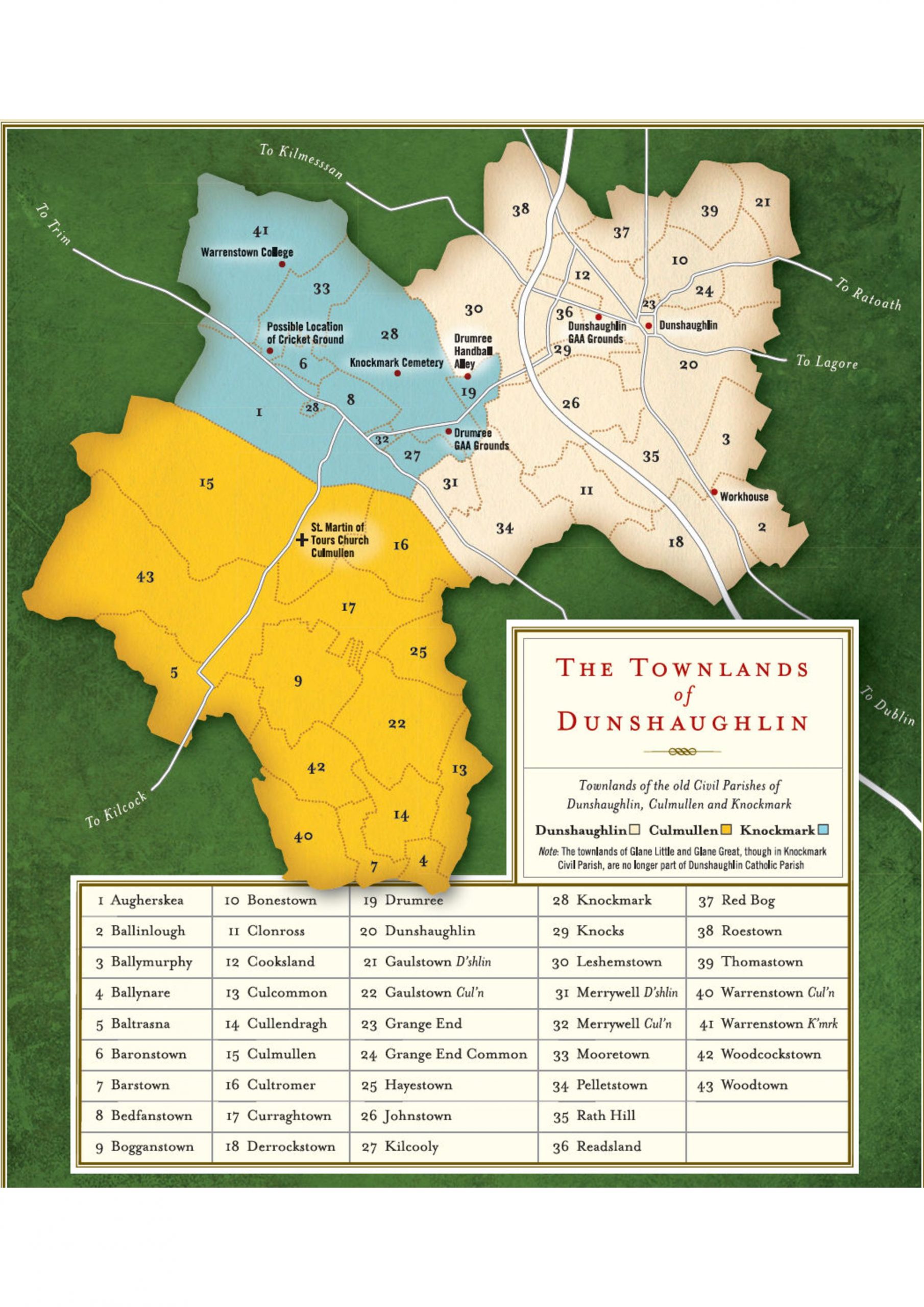 Map courtesy of Jim Gilligan, Black & Amber.
The membership year runs from January 1st to December 31st and memberships must be paid in advance of any member commencing training with the club or using any of the club's facilities.
There is an option to pay in 4 equal monthly installments, provided the first installment is paid not later than April 2023.
Membership Closing Date is 30th April 2022.
Anyone having difficulty affording membership should contact any of the following in confidence. Club chairman, Frank Gallogly on 0868686729 , secretary, Declan Bannon on 0876468361 or PRO Andrew Smith on 0862524280.
To pay your 2023 Membership –
click on the button below and select the registration plan that suits you:
Members of  the Dunshaughlin & Royal Gaels Club undertake to further the aims and objectives of the Club, the Ladies Gaelic Football Association and Cumann Lúthchleas Gael (The Gaelic Athletic Association) and to abide by its rules. That includes rules regarding catchment area, or the "Parish rule" provided for in Coiste Contae na Mí Fo- Dlighte (Meath Bye-law 14) that "Competitions shall be on a strict Parish basis except where otherwise provided for in these bye laws or in the Official Guide. No team can play any boy/girl who lives outside the parish unless permission to play has been granted by County Committee. If a boy/girl is attending a school outside the Parish but returning home he/she can assist his Parish team.