Junior B Round 2  – 18/09/2021
 Royal Gaels v Blackhall Gaels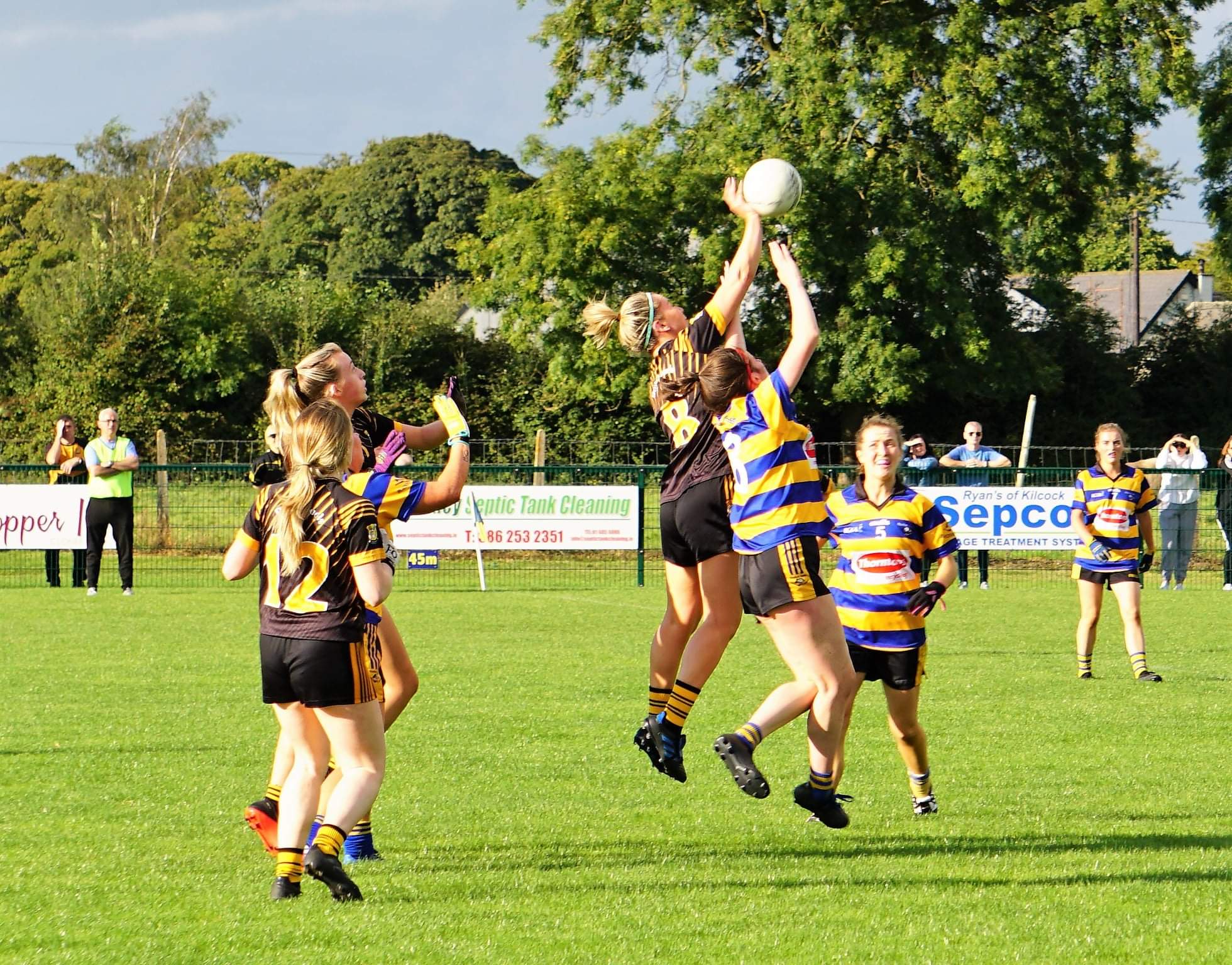 Dunshaughlin Royal Gaels Junior B team put on a great display of football on Saturday evening in sun-drenched Kilcloon where they took on the home side Blackhall Gaels in the second round of the Junior B Championship. 
After a tough match v Clonard in the opening round which saw the sides share the spoils, the Black and Amber side were determined to pick up all the points on their second outing.
The opening score for the Dunshaughlin side came from Niamh McEntee followed soon after by a goal from Tara Ryan. The sides traded points for the remainder of the first half with further scores for the visitors coming from Tara Ryan (3), Susie O'Rourke (2), Laura Costello Ciara Galvin and Laura Bourke.  The Dunshaughlin side led by 1-09 to 1-06 at half time. 
Dunshaughlin proved much the stronger team in the second half holding Blackhall to 1-01 for the duration while racking up a further 3-07 to finish the game out on a scoreline of 3-16 to 1-07.
Scores in the second half came courtesy of McEntee(2), Ryan (1) Jenny Kelly ( 1) O'Rourke( 3), Ella Moyles(1-01) & Shauna Summerville (1-01)  
Overall a great performance from the Black and Amber side and great to see girls from the U16 panel making their debut on the adult team.
Next up for the Dunshaughlin side is meeting with Kilbride in Dunshaughlin on 2nd October.
" A huge thanks to our sponsors Minnis, Des Kelly's, APQ Chartered Accountants and Maher Tractors"
By dunshaughlinsecretarybng
Mon 20th Sep