Next up in our ClubTogether 24-24-24 is our U7 & U8 girls Cake & Travel Mug sale & Meath Jersey Raffle. Imagine getting your hands on these fantastic jerseys signed by our All Ireland Champions of 1999 & 2021. 💚💛 The girls will have their stall at the Club grounds on;
Sunday 26th September 3-4pm
Thursday 30th 6-8pm
Friday October 1st 6-8pm
&
Saturday 2nd 10am-12pm
To enter the raffle, you can donate €5 per ticket (5 for €20) on www.gofundme.com/f/242424 & ensure you select Referred by U7/U8 Girls Janet Kealy.
Raffle draw will take place on Monday 4th October
Best of luck to everyone.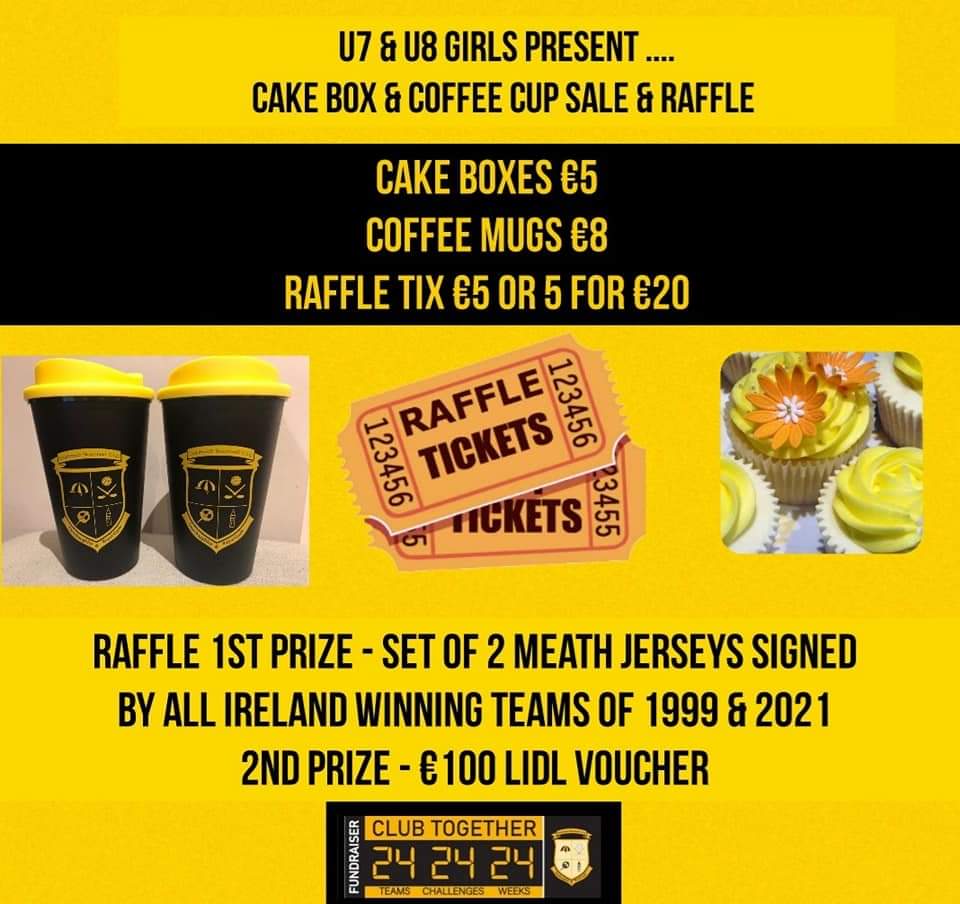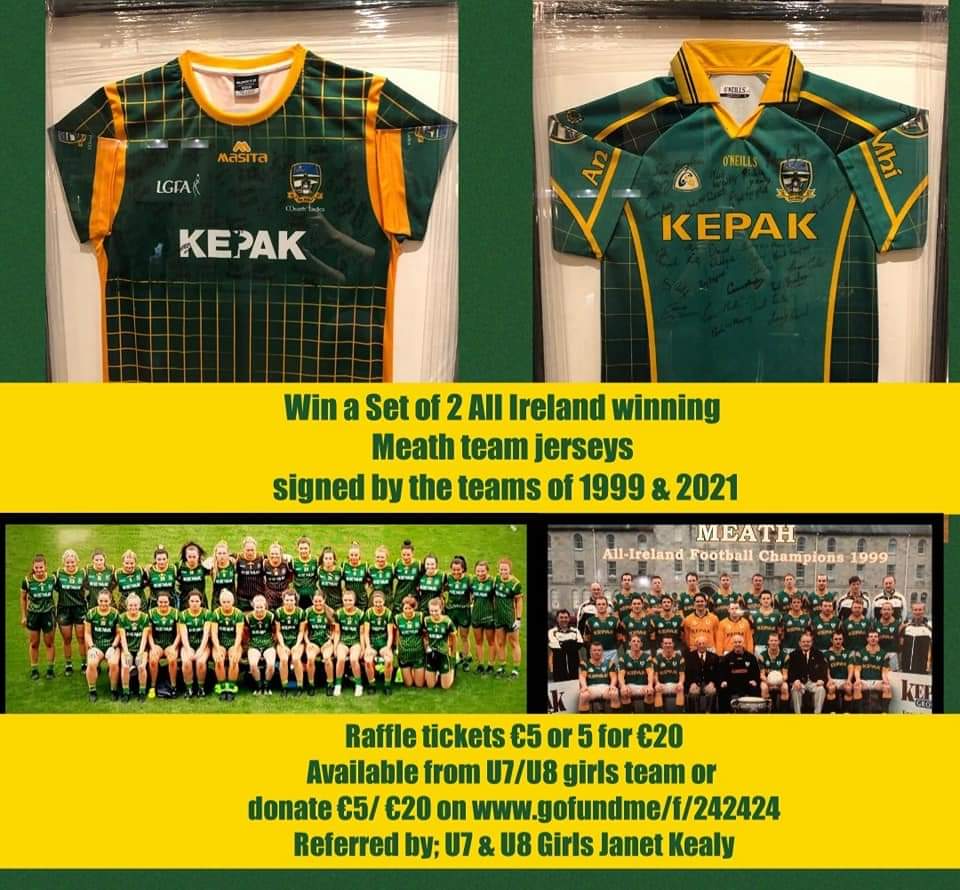 By dunshaughlinsecretarybng
Fri 24th Sep